Discover how EDS is powering discoveries in human health, diagnostics, and personalized medicine.
How it works
Enzymatic DNA Synthesis (EDS) offers significant advantages in accessibility and convenience, transforming the pace of and control over iteration and innovation, with reduced environmental impact.
Three core components make EDS possible:
1. Highly Engineered Terminal Deoxynucleotidyl Transferase (TdT DNA Synthesis)
Specialized TdT enzymes, chosen for their unique ability to add diversity during gene recombination, add reversibly-terminated nucleotides to the 3'-end of any single DNA strand with high fidelity and coupling efficiency.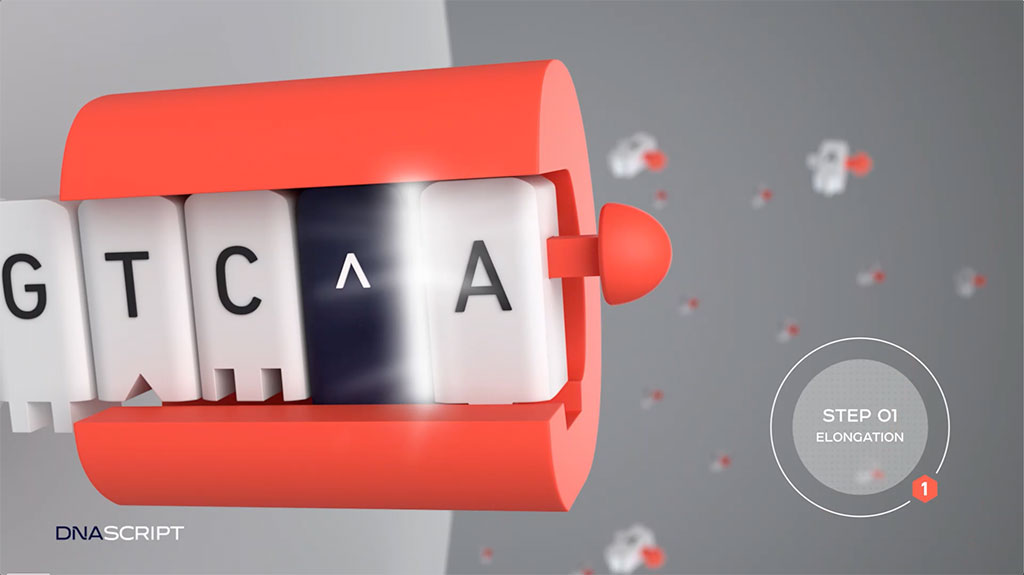 2. Reversibly Terminated Nucleotides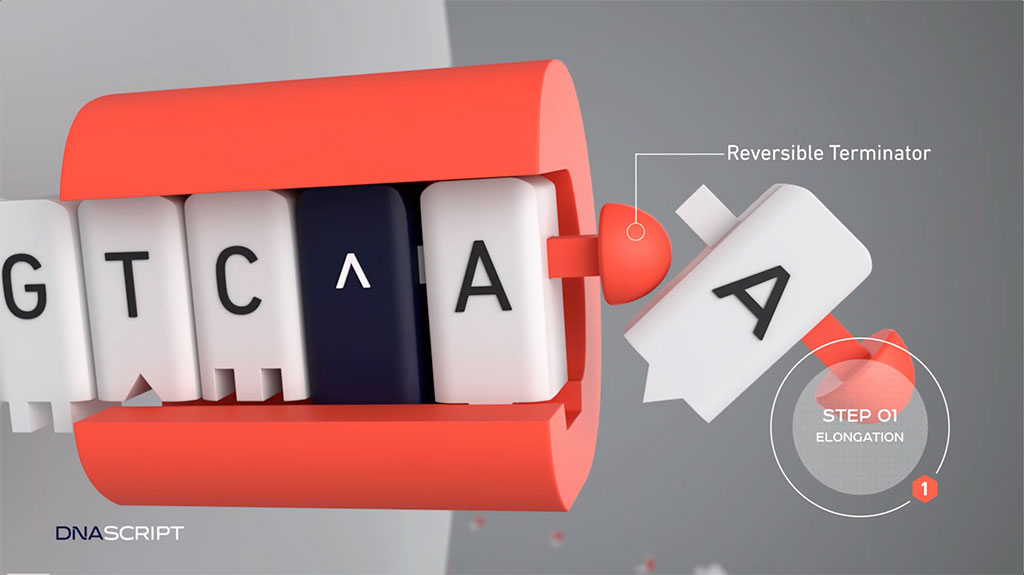 Reversibly terminated nucleotide triphosphates (dNTPs) pause synthesis after a single base addition. These dNTPs are relatively small and rapidly and efficiently restored using mild acidic conditions. They leave no scars, yielding completely natural, molecular biology-ready DNA.
3. Solid Supports and iDNA
A solid support allows for the control of synthesis scale and manipulating the growing oligo strands throughout the EDS process. The solid support has physical and chemical features optimized to enable the synthesis of full-length DNA at a nanomolar scale.
It's coated with predefined initiator DNA (iDNA) that provides the footprint to initiate template-free DNA synthesis, a cleavage site, coating density that determines synthesis scale, and has been optimized for maximum synthesis yield by minimizing steric hindrance during enzymatic elongation.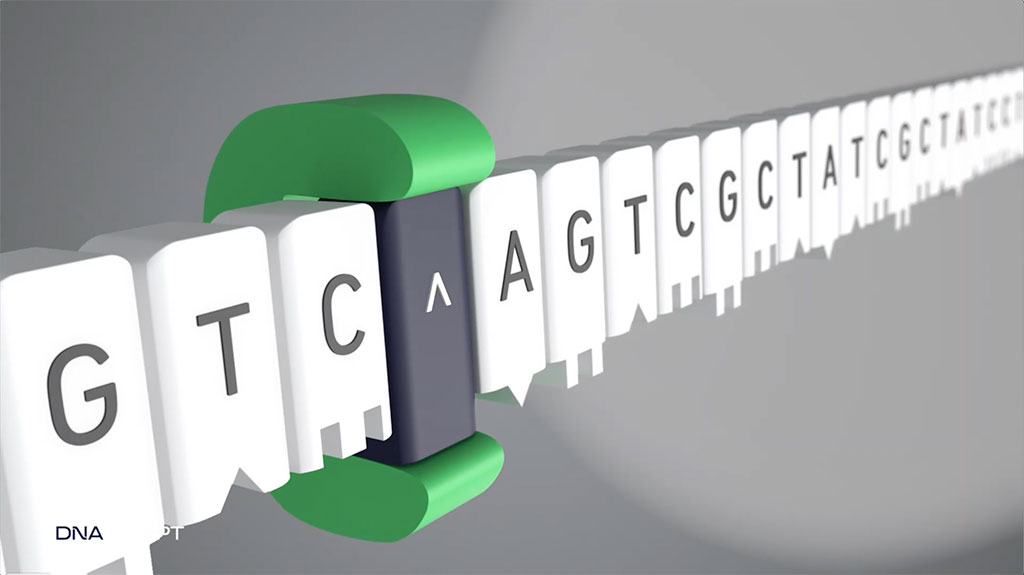 Advantages of EDS
SYNTAX PLATFORM

Benchtop Instrument

DNA AS A SERVICE

Centralized, 3rd-Party Services

Enzymatic DNA Synthesis
Methods and performances are continuously improving.
Occurs in aqueous solution.
Chemical Synthesis
Methods have not significantly changed in recent years.
Uses harsh chemicals.
Simple
Integrated experience.
Accessible to any lab.
Complex
Transactions often involve multiple touchpoints.
Supply logistics may be complex.
Certain
Oligos produced in your lab.
Runs can be scheduled to align with downstream needs.
Uncertain
Turnaround times may be inconsistent and unreliable.
Can't rely on service for critical supply.
Fast
Same-day results, from start to finish, are now accessible.
Run overnight for increased efficiencies.
Slow
Slow turnaround limits productivity.
Under your control
Control which oligos get printed in every run.
Vulnerable
Centralized processing adds risk of order mix-ups.
The 2-step EDS revolution
Oligos are enzymatically synthesized in a cyclic, 2-step process:
Step 1. Elongate: The TdT enzyme adds a single nucleotide to the iDNA.
Step 2. Deprotect: The reversible terminator of the nucleotide is removed, leaving the strand ready to be elongated again.
Steps 1 and 2 are repeated until the longest oligo on the plate is completed.
Following completion of the last synthesis cycle, enzymatic cleavage is performed to release oligo sequences downstream from the cleavage site. The resulting oligos are desalted, quantified, and normalized. Molecular biology-ready oligos are collected, immediately ready for the next step of the molecular biology workflow.