Powered by Enzymatic DNA Synthesis (EDS) Technology, the SYNTAX System is a DNA printer that enables on-demand synthesis of custom DNA oligos in a benchtop solution. Designed for speed, convenience, flexibility, and ease of use, SYNTAX enables you to create custom oligos in your own lab without the need for specialized infrastructure or technical skills.
Printing your own DNA oligos on-site can give you more control over workflows, sequencing information, and security, and mitigates delays and other logistical challenges from third-party manufacturing. Enjoy higher productivity, more predictable project schedules, and fewer hidden costs to accelerate the pace of innovation and fuel discoveries.
Highlights
SYSTEM CAPABILITIES

Fully automated, walk-away synthesis
Plug-and-play integration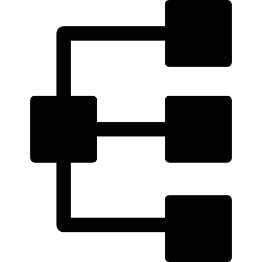 Parallel synthesis in 96-well plates
Flexibility for up to 96 oligos per run
Synthesize labeled and unlabeled oligos

15- to 30-min setup time per run
Same-day synthesis of 15-30 nt oligos enables two runs in 24 hours
Synthesize oligos overnight for next-day use
OLIGO SPECIFICATIONS

15–120 nt de novo synthesis (A, T, G, and C)
Custom iDNA of 1–45 nt available
Default 5′-phosphate

Ready-to-use oligos for molecular biology and genomics applications
Modify oligos with fluorophores, quenchers, and biotin
Simple, Guided Setup Lets Anyone Print Oligos from Anywhere
Printing oligos is simple with the SYNTAX System. The SYNTAX System comes with an integrated touchscreen and on-board computer running the SYNTAX System Software. With the System Software, users are guided through the steps to start a run in 15 to 30 minutes. Once a run starts, the System Software automates all of the synthesis, post-processing, and concentration normalization of the oligos.
More powerful yet still simple, Console Software lets users interact with the SYNTAX System from their PC through the cloud or through an on-premises local network. With Console Software, users can upload sequence files, schedule and track every synthesis run, monitor run progress and instrument performance, and view and manage results.
SYNTAX STX-200 System Specifications
Dimensions
122 x 66 x 74 cm | 48 x 26 x 29 in
(Vacuum cabinet (freestanding): 84 x 66 x 65 cm | 33 x 26 x 26 in)
Weight
159 kg | 350 lb
(Vacuum cabinet (freestanding): 59 kg | 130 lb)
Working Environment
Temperature: 15–30°C | 59–86°F
Humidity: Noncondensing, 20-80% relative humidity
Power output at typical power draw of 1,200 W: 4,094 BTU/hr
Power
100–240 VAC, <20 A, 50/60 Hz single-phase power outlet
Communications
USB 2.0, LAN, Internet
Software
Console Software (Web-based or On-Premises Available) and SYNTAX System Software
SYNTAX System Computer
Memory: 16 GB
Storage: 250 GB
CPU: Intel Core i7-6600U at 2.60 GHz x 4
Operating system: Linux, Ubuntu 18.04.5 LTS