Join DNA Script at AGBT 2022
The AGBT General Meeting brings together global leaders, researchers, heads of labs, institutions, and businesses to advance the field and drive game-changing innovation.

We are excited to see you at the upcoming meeting on June 6-9 in Orlando, FL, where we'll launch enhanced capabilities on the SYNTAX System, including DNA modifications and long oligos to accelerate your research, discovery, and the bio-revolution.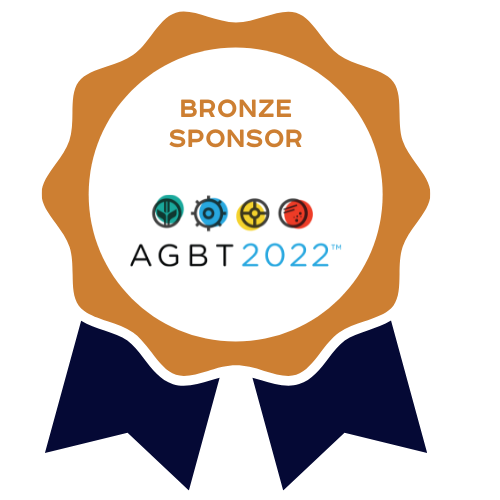 Visit Us at the Jade-Lexington Suite
The suite is open Tuesday through Thursday at 7:30am. (The suite closes on Thursday at 2:00pm.)
Please complete the form below, and a representative will contact you to setup time to meet at AGBT.
Make a Pit Stop at the CLICK2WIN Race to Innovation Celebration
Race in the arcade, enter to win prizes, take a booth photo, and enjoy music, food, and a hosted bar!
Jade-Lexington Suite | Tuesday, June 7, 9:30 PM
Attend Our Bronze Sponsor Workshop
Same-Day Enzymatic DNA Synthesis: Now Print Primers and Labeled Probes Using the SYNTAX System
Thomas Ybert, Ph.D., Co-founder and CEO, and Xavier Godron, Ph.D., Co-founder and CTO
Floridian Ballroom Salons A-L​ | Wednesday, June 8, 2:55 – 3:15pm
View Application Posters
Enzymatic DNA Synthesis (EDS) Allows Rapid Access to Synthetic Oligos to Produce Expression Vectors for SARS-CoV-2 Spike Variants
Presented by Benoit Derrien, Ph.D., Application Scientist at DNA Script
Access to Synthetic Oligos Produced by Enzymatic DNA Synthesis (EDS) Accelerated the Development of Candida glabrata Mutants During the COVID-19 Pandemic
Presented by Colin Clairet, Ph.D., Postdoctoral Fellow at the Institut Pasteur
Attend the Women's Networking Event
We are a proud sponsor of the Women's Networking Event. Visit our booth at the event, and get the exclusive giveaway!
Signature Island | Tuesday, June 07, 5:30 – 7:15pm